These guys were awesome. Looking forward to future projects.
— Jim Busch, Innisbrook Golf Resort
Benefits at a Glance:
Full Moving Services
Competitive Pricing
Fast And Friendly Staff
Expert Packers
Local and Florida Moves
"Extremely knowledgeable regarding how to move any size piece. They were courteous and respectful. The amount of time Paul estimated it would take was right on the money." –Barbara
See What Customers Are Saying On Google or Yelp.

Choose Our Clearwater Movers
Looking for a mover in Clearwater, Florida? There are a lot of choices from large national moving companies to small local family-owned moving companies. Paul Hauls Moving and Storage is an excellent choice when you are looking for Clearwater moving company. Our moving company has the largest moving capacity of any of our local competitors. We are a family owned and operated moving company  and have been moving people in the Tampa Area for many years. We have moved thousands of families in Clearwater.
Friendly Experienced Movers
Our movers are friendly and experienced movers. We take great care when packing and moving your belongings. We have worked hard to maintain our top BBB rating (A+), and you will notice the difference when you move with us.
We have well maintained moving equipment and one of the largest moving trucks in Pinellas County. Clearwater residents will be happy that they chose Paul Hauls as their Clearwater moving company.
Call and ask about our pricing or fill out our free online estimate.

More About Clearwater, Florida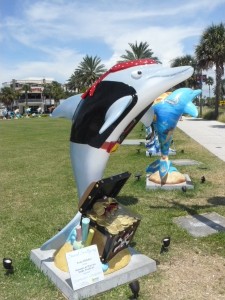 Clearwater, Florida lies in the heart of Pinellas County, between Tarpon Springs and Palm Harbor to the north and St. Petersburg to the south. It is one of the three largest cities in the greater Tampa Bay Area. Clearwater has a population of over 100,000 people. It is an active city with lots of activities and a downtown going through beautification and renovation.
As Clearwater movers, we are always visiting various neighborhoods and cities in the area. Clearwater is one of our favorites cities. The renovation of downtown Clearwater is making it more of a destination for tourists and residents alike. If you are into boating, you can keep your boat in the Clearwater Municipal marina, or a brand new marina just behind the Clearwater branch of the Pinellas County library system.
We like Clearwater so much that we write about it on a regular basis. Read our post on the movie Dolphin Tale, or Clearwater Aquarium, or one of our favorite restaurants, the Columbia Restaurant, or our little write-up on our Clearwater movers perspective. There will be more of those types of blog posts as we write more about one of our favorite cities.
Clearwater also includes Clearwater Beach, a popular tourist destination. It has lots of fun activities for the whole family. Clearwater boasts some of the most beautiful beaches in the country, excellent hotels and a lively night-life.
If you are thinking about moving to Clearwater, now may be a good time to make the move. Housing prices have dramatically declined and this is a great time to buy. Living in Florida is not very expensive, but then again the pay for jobs may not be as high as in other parts of the country. At the moment, The Tampa Bay Area is suffering the same economic downturn. However, as always, there is opportunity for some.
Right now, housing is Clearwater is a bargain and the is a great time to purchase a home and move to Clearwater.
If you need a mover in Clearwater, give us a call and we'll help you move and get settled in.
Paul Hauls Moving, Packing and Storage Service Area includes the Entire State of Florida and Beyond: