Having lived in the Tampa Bay area all our lives, and running a moving company, we have a really good understanding of the area and what makes it special. For many years we lived in Clearwater and we have an office in Clearwater in addition to the office in Palm Harbor. Needless to say, Clearwater is one of our favorite cities in the Tampa area. So, we thought we would write a few blog posts on the great attactions and interesting places in Clearwater.
I'd like to begin this series with one of my favorite restaurants in the area: the Columbia Restaurant. Technically it is in Clearwater Beach, but we are going to worry about that distinction in our few posts on Clearwater attactions.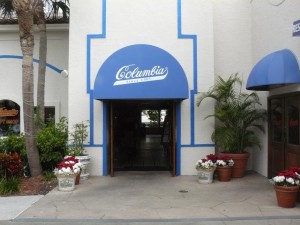 The Columbia Restaurant is a great place to dine. It is a Spanish restaurant with a long history in Florida. The first restaurant opend in 1905 in Ybor City by Casimiro Hernandez Sr. Since that time the Columbia Restaurant has remainded a family business opening up seven locations in Florida. The restaurant serves Spanish food with some Cuban influence. The food is generally exellent and the ambinace is wonderful for an elegant sit-down meal. The Clearwater location has wonderful old-world decor to go along with the fine food.
The Columbia Restaurant in Clearwater has both indoor seating and outdoor seating that looks out on the Intercoastal Waterway. Many people go to the Clumbia because of its history and reputation and you should too. It is one of the places in Clearwater that everyone should go to in order to see what the fuss is all about.
The Columbia Restaurant in Clearwater is located on Sand Key. To get there from Clearwater, you drive west on Gulf-to-Bay Blvd. all the way through downtown Clearwater and over the bridge to Clearwater beach. When you reach the roundabout, you head south. Keep going until you get to the next bridge and make the crossing. As you go over the bridge, you will see the Clearwater Sailing Club on the left. Turn into the first shopping area on the left after the sailing club. The addresss is 1241 Gulf Boulevard, Clearwater, FL.
Columbia Restaurant in Clearwater