These guys were awesome. Looking forward to future projects.
— Jim Busch, Innisbrook Golf Resort
Benefits at a Glance:
Full Moving Services
Competitive Pricing
Fast And Friendly Staff
Packing Services

Local and Florida Moves
"Extremely knowledgeable regarding how to move any size piece. They were courteous and respectful. The amount of time Paul estimated it would take was right on the money." –Barbara
See What Customers Are Saying On Google or Yelp.

Dunedin Movers You Can Trust
Are you looking for a mover in Dunedin, Florida? Our Dunedin, Fl moving company services Dunedin, Florida and the greater Tampa Bay Area.
Our Dunedin moving company is family-owned and operated. Some people like to move with the national carriers, and others like to move with local family-owned moving companies. We feel, and hope you agree, that family-owned movers are the best value.
Friendly Experienced Dunedin Movers
Our movers are friendly and experienced. Our movers are excellent packers and take great care with your belongings. Our movers are affordable and reliable. That is what you get with a local family-owned moving company.
When you move with a local Dunedin moving company you get the best prices and service. Take a look at our top BBB rating and rest assured that you are making a great choice. We are the best moving company in Pinellas County and we guarantee your satisfaction.
Call and ask about our pricing or fill out our free online estimate.
More About Dunedin, Florida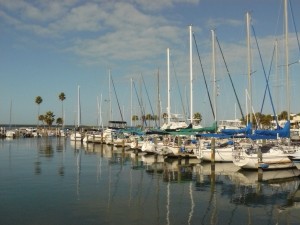 Dunedin is situated along the Gulf Coast in the hear of Pinellas County. It has almost 4 miles of beautiful waterfront and city center that resembles a charming small village. Dunedin brings people from all over the world because of its mild sub-tropical climate. Dunedin is really a hidden gem in the Tampa Bay Area.
Dunedin has a down-home feeling. It is part resort town and part destination for retirees looking for an affordable and fun place to retire. There are lots of activities available to Dunedin residents.  Dunedin has a marina, an art center, shops and restaurants. The Dunedin city council does a good job of keeping things interesting. There are occasional wine festivals and an open-air
farmer's market downtown each week.
Dunedin is not only for retirees and vacationers. It is also a good place to raise your kids. It has good schools and safe neighborhoods. Also, because it is located in the greater Tampa Bay Area, there is access to all kinds of job opportunities.
If you are not thinking about moving to Dunedin, you may want to start now. This is a great time to move to Dunedin. Housing prices are down and apartments can be had at a great value. Our movers will get you there in a timely and affordable fashion. Don't hesitate, call today for a free quote.
Paul Hauls Moving, Packing and Storage Service Area includes the Entire State of Florida and Beyond: