US Today reported today that the winner of the best beach town in Florida is Clearwater Beach. This was voted on by readers of US Today Travel. You can read about it here.
Clearwater Beach Rocks!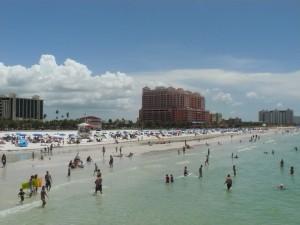 We are not surprised by this finding. We are routinely called to move people in Clearwater Beach. Most of the time the weather is spectacular and there are fun things to do for the whole family. Who does not like to live and work in paradise? Here and here are some links to recent moves in Clearwater Beach.
We also like to write about some of the cool things that happen in Clearwater Beach. Winter is a Clearwater Beach favorite and this summer there was great Dophin art on display on Clearwater Beach that we posted on. That was part of the Republican National convention here in Tampa Bay. And let's not forget the excellent Columbia restaurant.
Congratulations Clearwater Beach. That was a well deserved victory.
Are You Thinking Of Moving?
If you are thinking of moving to one of the many great beach towns here in Florida, give us a call. We are a great choice for moving anywhere to or from the Tampa Bay Area. Our movers are friendly and efficient. If you love the beach, what are you waiting for?
Clearwater Beach Voted Best Beach Town