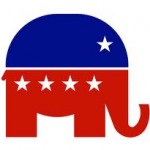 The Republican National Convention is coming to Tampa Bay in August. This going to be a big boost to the local economy and have positive effects for the entire area. Clearwater and Clearwater Beach are going to receive a part of this windfall and get an opportunity to show what a fantastic area we live in.
The main event of the RNC is going to be in Tampa, but delegates will be staying in venus all over the Tampa Bay Area. Clearwater is going to have 13 delegations staying at Clearwater and Clearwater Beach hotels. This alone is a  big boost to the local economy. Local representatives are encouraging delegates to come early and stay late so that they and get the full experience that Tampa Bay has to offer. Clearwater and Clearwater Beach sometimes seem to fly under the radar when in comes to great places to vacation. The RNC  is a great opportunity to turn that around and become a premier vacation destination.
Here is the Clearwater's delegate assignments provided by the RNC:
  Clearwater Beach Marriott Suites on Sand Key: Rhode Island, Virginia
  Hilton Clearwater Beach: American Samoa, New York, Puerto Rico
  Holiday Inn Clearwater-St. Petersburg Airport: Colorado, New Mexico
  Holiday Inn Hotel & Suites Clearwater Beach: Montana, Washington
  Shephard's Beach Resort: South Dakota
  Sheraton Sand Key Resort: Illinois, Oregon
  Wyndham Garden Clearwater Beach: Kentucky
If you are a visual person, you can look at an interactive map provided by TampaBay.com.
You may or may not be a Republican, that does not matter. This event will be unique in Tampa Bay's history. These conventions are very big events. Close to 5,000 delegates, 15,000 reporters from all over the world, and about 7,500 volunteers are coming to town. Then you will thousands more coming to march, protest, and promote their political agendas. Events, parties, protests, and parades. All the drama and hoopla surrounding the choosing of the presidential candidate is exciting and interesting and coming to town.
You, regardless of your political affiliation, should take the opportunity to check it out. See what is going on. You may even want to just stroll by one of the hotels where delegates are staying or call the city chamber of your city to see if something nearby is taking place, so you can get a little feel for this event. There will be rallies, parades, and maybe some meet and greet opportunities.
If you are a party faithful, you can become one of the volunteers and see an event that way. Here is the link to the volunteer page. If you are looking for a job, there is probably still time to get in on the action. I'd recommend calling some of the hotels in the area and restaurants.
Another positive side effect of the convention is that there is going to be tons of news coming out of Tampa Bay both nationally and internationally. This is a great opportunity for all parts of the community to get some great branding. That is right, along with the politico spots they will do on TV there are sure to be lots of spots promoting Tampa Bay as a tourist destination and a place to live.
In the short term, the benefits of the convention will provide a much needed temporary boost in work and profit for local businesses. So far this year, Tampa Bay has accounted for In the long term, it may help showcase fantastic resort areas like Clearwater Beach and have long term economic benefits. Let's cross our fingers and hope so.
Official Blog of the RNC In Tampa Bay
http://www.gopconvention2012.com
RNC Clearwater | Paul Hauls Mover Insights