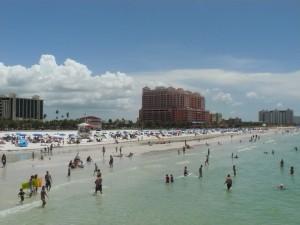 The people that live in Pinellas County know about the beaches, sunshine and fishing. They know Pinellas is a wonderful place to live. Now the rest of the country is getting the news.
Pinellas County had a bumper tourist year last year taking in over $30 million in bed taxes. There was over $600 million in hotel sales last year. This qualified Pinellas County as a high-impact tourist area along with five other Florida locations including Orlando.
This is a big deal for Pinellas County. The additional notoriety will lead to even more tourism. The increased tourism will increase jobs and other economic activity. So, today we are just passing along this positive news about Pinellas.
You can read more about it here on the Tampa Tribune.
More information from Fox News on the effects the new designation may have for some of our wonderful attractions, such as the Clearwater Aquarium and baseball in Dunedin.
You May Also Be Interested In