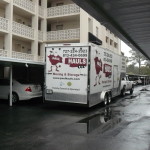 Dunedin movers. This week we were on location in Dunedin moving a nice lady we have move a couple of times in the past. It was a drizzly overcast day. We were using our new moving trailer for the move. In the moving industry it is common to have two guys and a truck for moves that are not too large. This takes care of the job and keeps the costs down.
Quality Moving Equipment
One thing we want to show you on this move is the speed loader that we use on moves. Not many moving companies use speed loaders. They would rather drag out the job and increase the bill. Not so at Paul Hauls. We use the tools needed to move clients in and efficient manner. Speed loaders are excellent tools to make the move go faster. A speed loader is not a fancy machine. It is the box on wheels you see in the picture below. This simple device saves you time and money when it is used on a moving job.
When we come to your home, we like to be as efficient and quick as possible, while ensuring that your belongings are secure and safe from damage.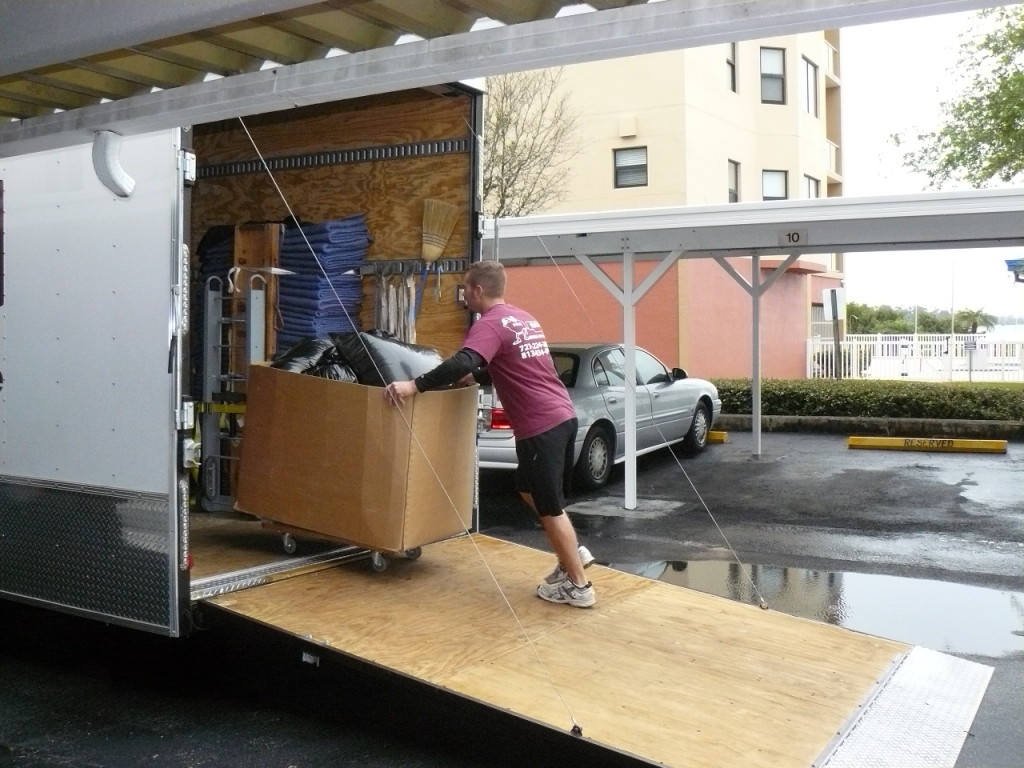 One other thing that we want you to take notice of is the state of the equipment we use. That state is excellent! We keep our equipment in excellent condition. When you come on our website you see pictures of the equipment we are using for moving clients right now. These are not bought photos or photos of the equipment a few years ago. We take pride in the quality of our services and the quality or our equipment.
Even though this was not the nicest day in Dunedin, we like getting a chance to go there to work. We have written a few other posts on Dunedin, Florida. You can read them here and here. Dunedin is a charming city with a fun downtown and lots of activities for the people who live there. It is also the home of the Toronto Blue Jays winter training ball park. Lot's of things going on in Dunedin.
Need a Dunedin mover? Give us a call for a free estimate.
Overcast Day Move In Dunedin