Local Movers In Tampa. We recently helped a family move from their home in Davis Island to another part of Tampa Bay. If you read our previous post, you'll know that we recently added another truck and trailer to our moving fleet. This new addition allowed us to make a large local move in one smooth operation. It is not often that we need to bring two trucks to a move, but when we need to do this we can. This adds extra convenience for our clients and makes the process smoother and more efficient.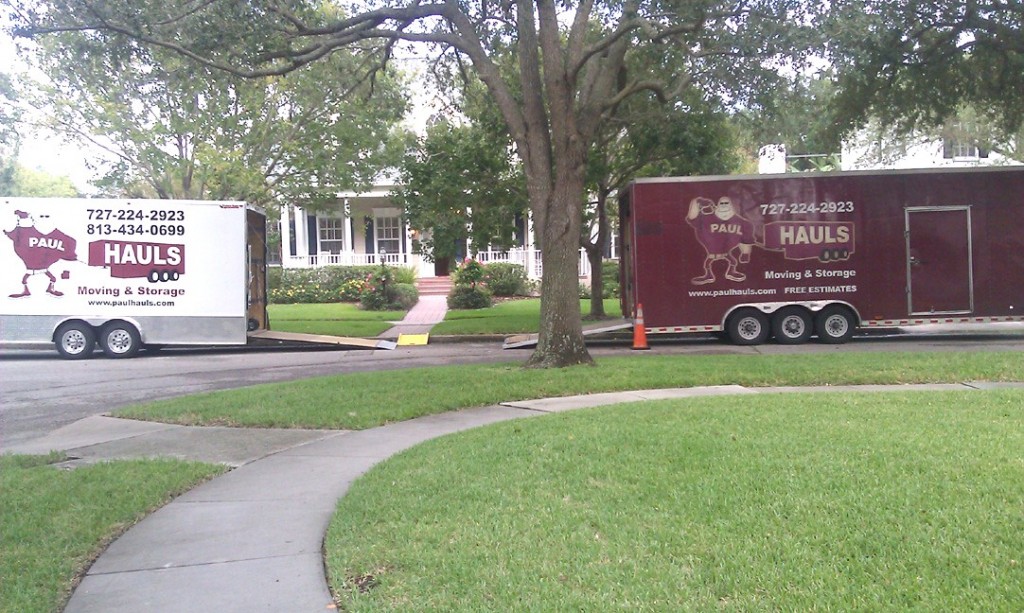 Not very many local moves require two full sized moving trucks to do the move. But if they do, we have the capacity and you can request two trucks if you have a lot of furniture. For small businesses, this is a nice feature. If you have an office with 10 to 20 people, calling us may be an ideal solution. Anyway, we want to thank our clients on Davis Island for choosing Paul Hauls Moving And Storage.
No Dings Or Dents
Movers who are not really careful about what they are doing will leave little dings and dents in the home. This type of carelessness is frustrating to both the family moving out and moving in. All the movers say they care and are cautions, but which movers do the walking also. Well, we do! The picture below shows how we set things up when we are on the job. All the doors that have the potential to be damaged are padded and taped. Hardwood floors are covered with our red carpet. Who doesn't like a red carpet?
Choose Paul Hauls as your local Tampa movers.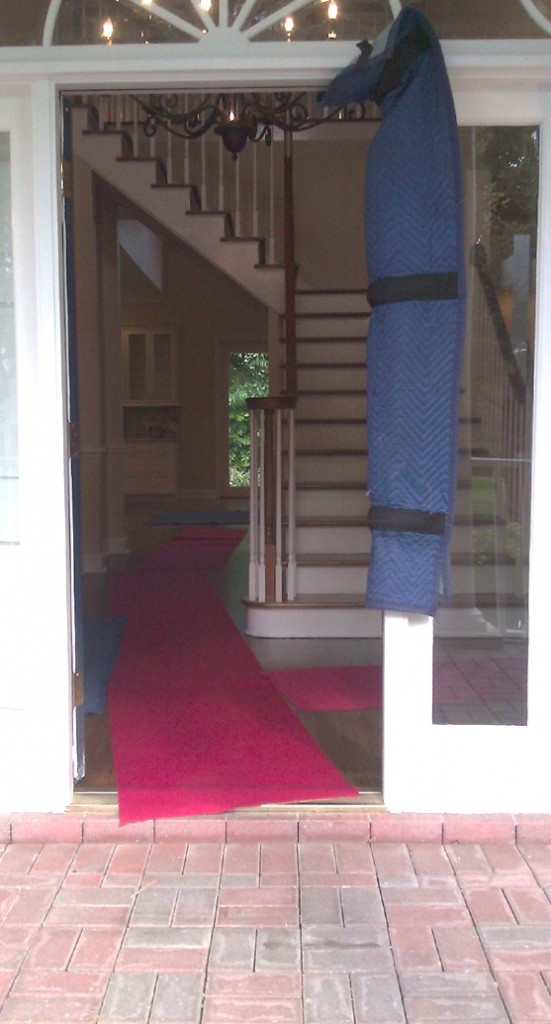 Local Movers In Tampa -Moving From Davis Island