It is difficult to find a mover that you can trust. There are many excellent moving companies and also many movers that are unethical and will rip you off. When you are looking for a trustworthy mover, you need to spend a little time on research. Are there reviews? Is the mover in the BBB? Is it an established business? Do they have a good reputation? These are questions that go through a typical customers mind.
Fast And Friendly Movers You Can Trust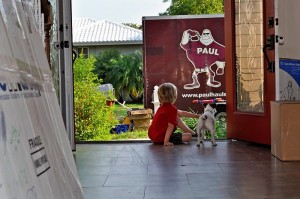 Even though you do all your homework, you can still make a bad choice and get the wrong mover. Shady movers know what you are looking for just like reputable movers. Some of them put up a good front and you don't find out until it's too late. That will not happen if you choose us to move your belongings.
How can you tell that we are trustworthy? If you do the research, you will see that we have good reviews. You can check our rating with the BBB and read testimonials from previous customers. That will give you a good indication that you are on the right track.
You can trust people with good character, people who do the right thing without being asked, people who reach out to help other people in difficult circumstances. If you want to find out about the character of the people who run and managed Paul Hauls, an event took place on Saturday when Paul and Rob were working together. They went out of their way to help a man having a seizure in the middle of the road.
You can read about it here on the Tampabay.com website.
I'm not going to repeat the story here. My point is that Paul and Rob put themselves at risk to help someone in need. That is character. That is the type of people who you want to associate with. These are the kind of people who you want when you are moving you belongings.