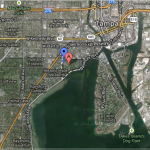 Hyde Park South Tampa Moving Day. Here are some photos of a move we made last week in Hyde Park. If you are not familiar with Hyde Park, it is located in South Tampa. We pride ourselves with providing excellent moving services with a fast and friendly crew. So, in this post, we took some shots of the guys. These guys are the core crew and when you hire us for your next move, you'll get a chance to meet them. In the photo below, the guys take a moment to pose for the camera. Take a look at the nice home in the background!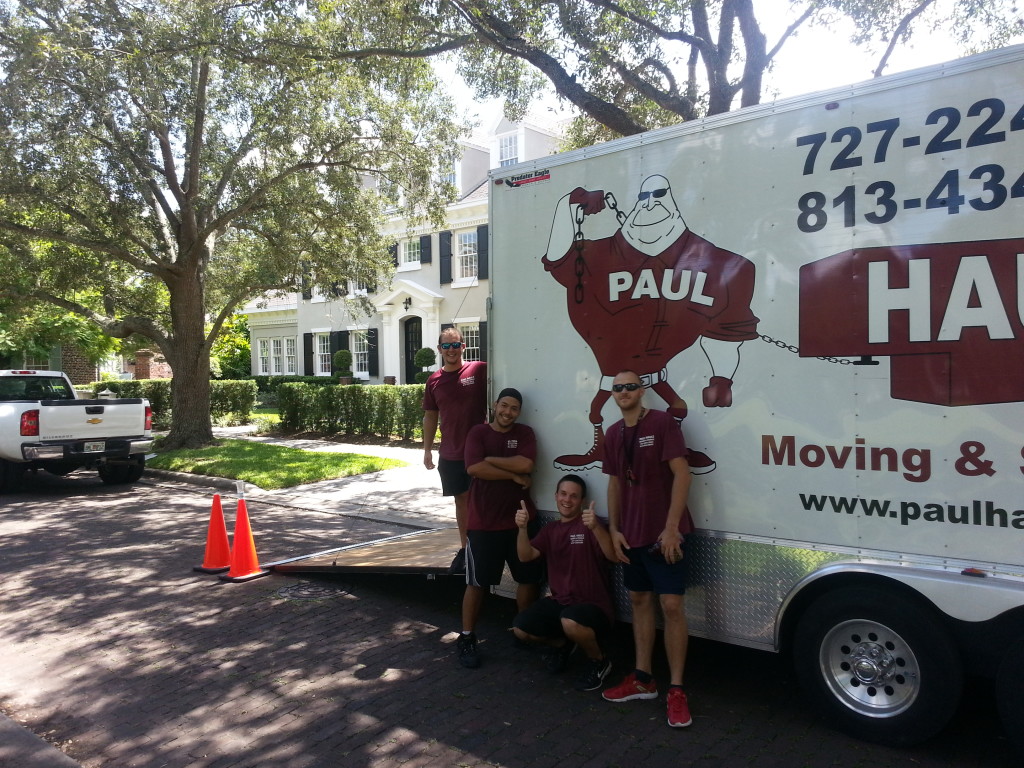 The other thing we would like you to notice is that we take great care with your items. One of the places where a moving crew can run into trouble is the doorway. When moving big pieces of furniture, the doorway is the place most prone to damage. That is why we carefully protect the doorway with padded blankets when we are working on a job.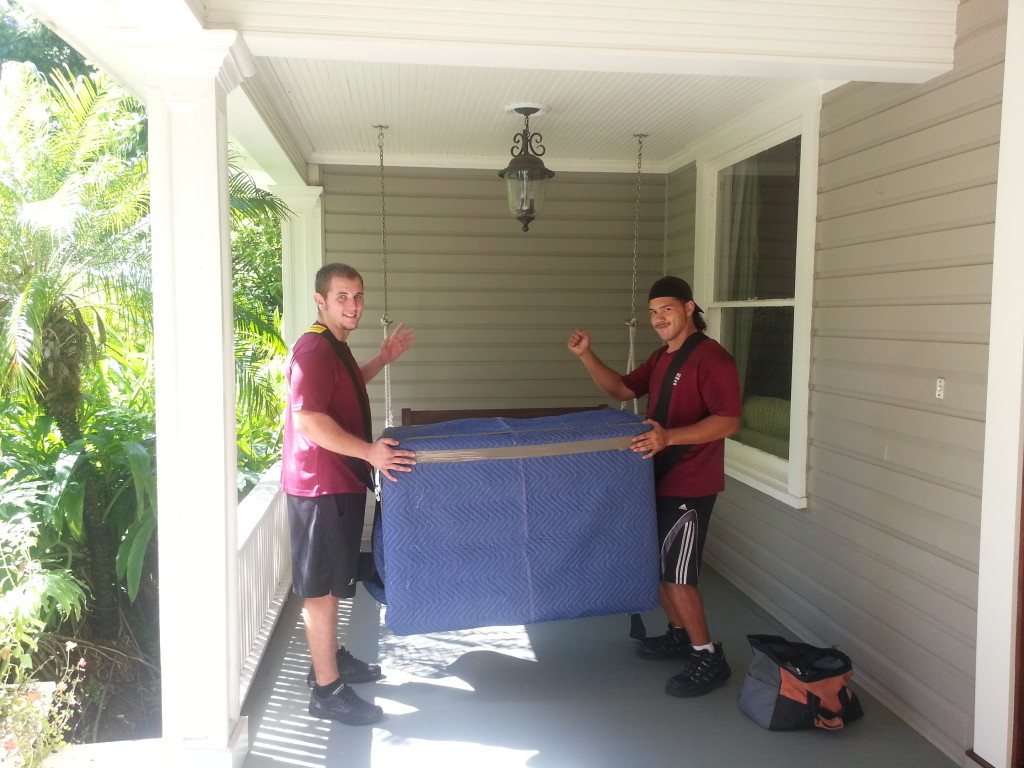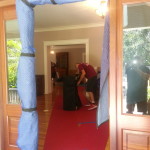 The second part of a good quality move is to wrap the furniture properly. Taking the time to wrap furniture properly is the best way to make a client happy. When the job is done and a client is taking the final inventory, there is no better satisfaction than knowing your furniture made it without any damage. This is what careful wrapping is all about.
We also, do what we can to provide the crew with the right equipment. Moving with the right equipment really makes a difference. We mentioned the speed loader in a previous post. In this post, we would like to call your attention to the lifting straps used by our two movers. The lifting straps are great to use on heavy items. The straps provide support for heavy items and also ensure that our guys stay healthy. If we care about our employees, they care about the quality of their work, and our customers in turn get the benefit of high quality labour. This is a virtuous circle. Quality all around.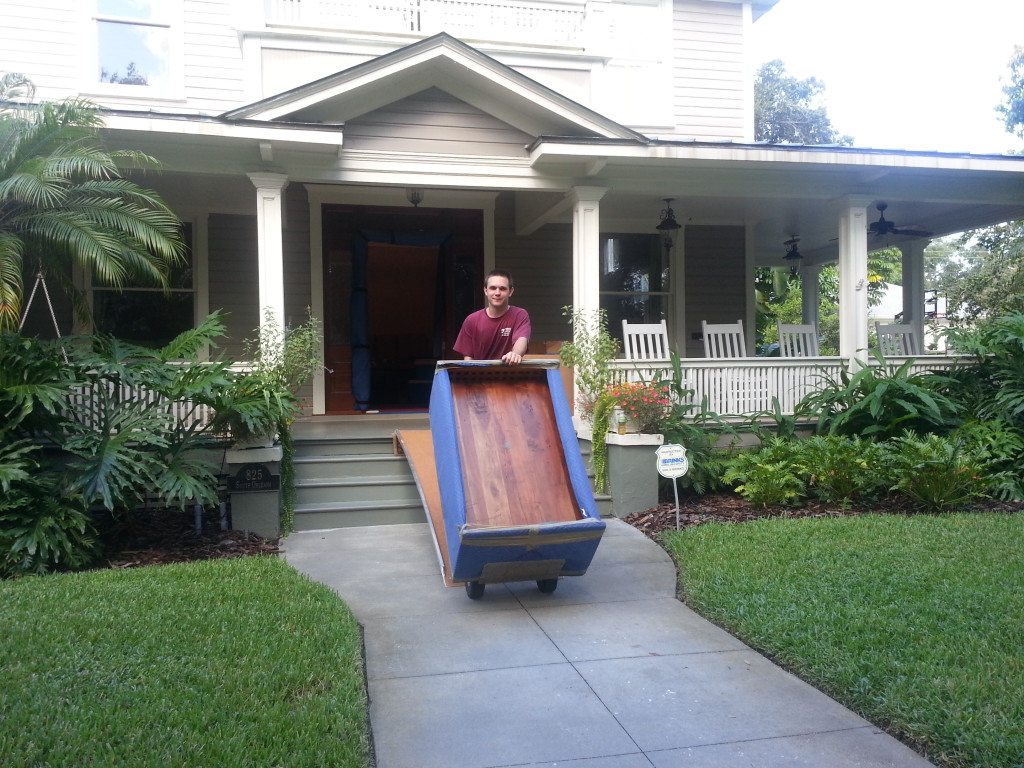 Hyde Park South Tampa Moving Day