We wrote a blog post last December about the importance of packing with some examples from the type of quality packing we do here at Paul Hauls Moving And Storage. Recently we had a job where this really struck home. The job we had was to unpack a truck that was loaded out-of-state in a family's move to Florida. The people moving had contracted a discount shop because they were looking for the best rate, and more often than not, you get what you pay for. When we opened the door to the trailer, what we saw was a mess. Well, take a look for yourself.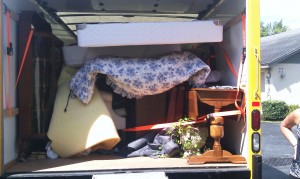 His family was lucky that the driver didn't hit a bump in the road because that would have been enough to send the furniture inside tumbling around. This is generally they type of work that you see from low quality moving services that offer a discount and sound great on the phone. However, if something does happen to your furniture, you can be that it will be difficult to collect on damage to your property. Moving is important, so don't take the risk.
When we move people and their belongings, we pride ourselves on quality from start to finish. We understand that packing a truck is a skill and that a well packed truck reduces the chance of property damage during the move. Not only that, but it conveys confidence and quality of service. Here is a picture of a truck we loaded. You can clearly see the difference.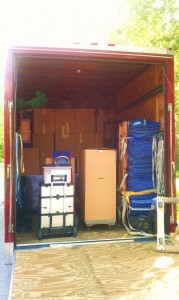 When you are moving, there are a lot of things to consider. You need to choose the moving company, day of the move, and all the little things that need to be taken care of. One of the things you don't want to worry about are your belongings. And the best way to do that is to have the moving company package them for you, especially fragile and expensive items.