When you are moving, there are a lot of things to consider. You need to choose the moving company, day of the move, and all the little things that need to be taken care of. One of the things you don't want to worry about are your belongings. And the best way to do that is to have the moving company package them for you, especially fragile and expensive items.
Every move begins with careful packaging. If this step is done right, then you can have confidence that your belongings will arrive at the new location in good shape.
When you are looking for a moving company, you can tell the quality by the care in which they package your belongings. Here is are a couple of photos from a moving job that we did recently.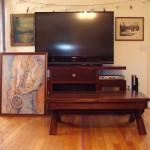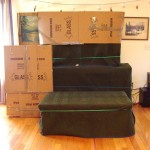 You can see from the photos that the items were neatly packaged in clearly marked boxes and the furniture was covered in a padded material to avoid any dents and dings from the move. All of our jobs are done with this level of care during the packaging part of the move. That is why we are A+ with the BBB. When you take goof care of people's belongings, they have only good things to say about you.
Careful Moving Begins With Packaging