The moving business is a business where you can make a small investment, get a couple of guys together, and start making money. In fact, you do not even need to own a truck to get into the moving business. You can simply rent a truck for a job to get started. The low cost of entering into the market, makes moving the type of business where many unscrupulous people work temporarily to make a quick buck.
These types of movers usually are available for a discount. Sometimes even amazingly low prices are advertised. Rest assured that you will pay one way or another with these movers. We now have a nice little collection of posts on a variety of moving scams to watch out for. You can read them here.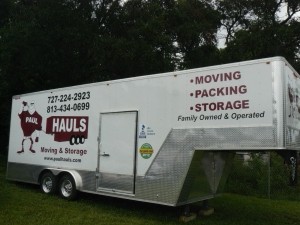 When you are looking for movers, you want to find movers with integrity. Movers that show up on time, look professional, and conduct themselves professionally. You can quickly tell the companies that have integrity from the ones that don't. There are many ways to tell the difference. One of them is pride of ownership.
High quality professional moving companies have their equipment in great shape. The trucks look great and the moving equipment is neatly organized when the movers arrive. Paul Hauls is one such outfit. Take a look at the pictures of our moving crew on location and then take a look at some pictures from competing movers. There is no comparison.
When you are looking for movers with integrity, choose Paul Hauls. You will be glad you did.