Tarpon Springs Movers. Here we want to show you some pictures from a move we made last week in Tarpon Springs. This series of pictures shows us moving a family out of their home. Notice that the boxes are lined up outside of the moving trailer.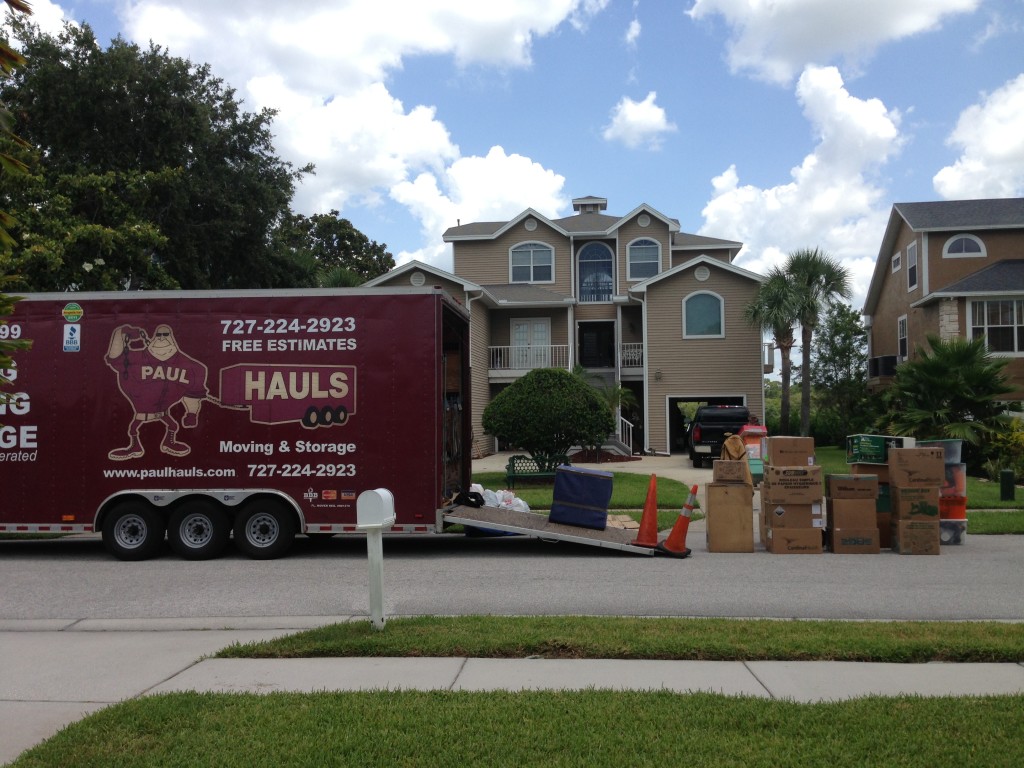 As the belongings get boxed up they are moved  outside to a staging area before being loaded. This way we can maximise the storage space and make sure that we package all the items securely and safely.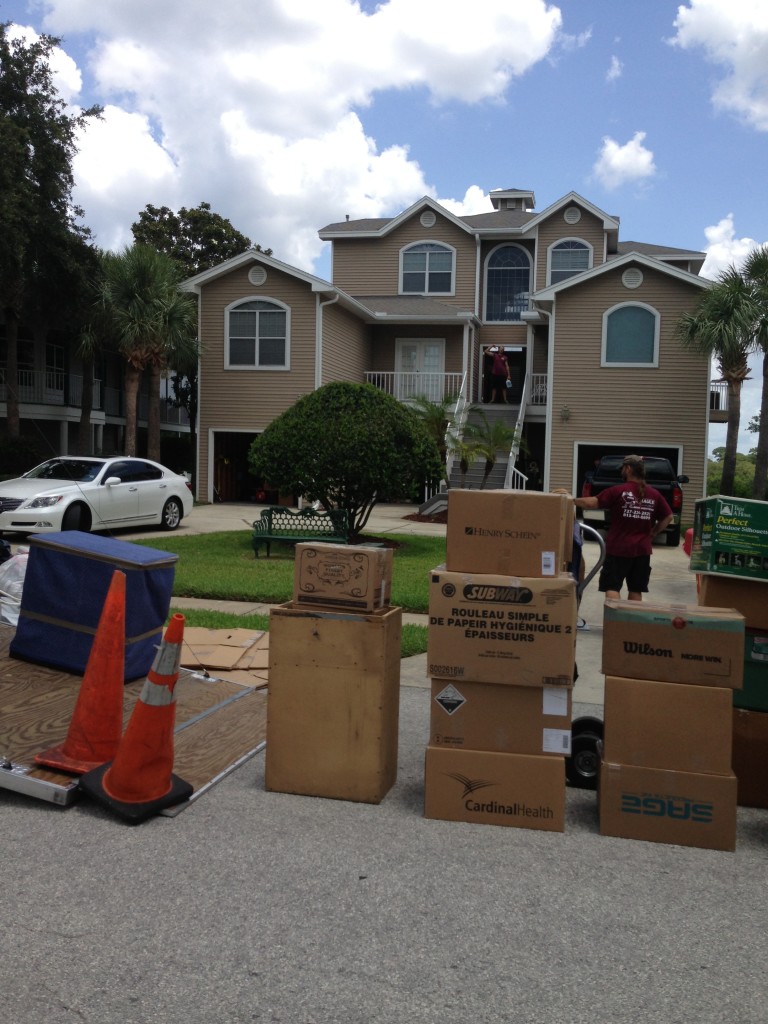 Packing snugly is packing safely. We try to ensure that every aspect of every move is fast and friendly.
If you need a mover in Tarpon Springs, give us a call and we'll help you move and get settled in. You can also fill our FREE online estimate and get a quote.

Tarpon Springs Moving Out