We recently had the opportunity to move a family to Lutz, Florida. Lutz is located in northern Hillsborough County just north of Tampa. Lutz is not a large community. It is a very nice country-style suburb of Tampa. There are many nice small lakes in Lutz if you travel in that area you will see some extremely nice lakefront homes nestled in the countryside.
Below is a picture of our movers in Lutz. The picture shows a row of townhouses that is typical of the area. If you take a look inside, you will notice that all the tools are neatly stowed away and strapped down. This is one of the little details you should look for when deciding on a moving company.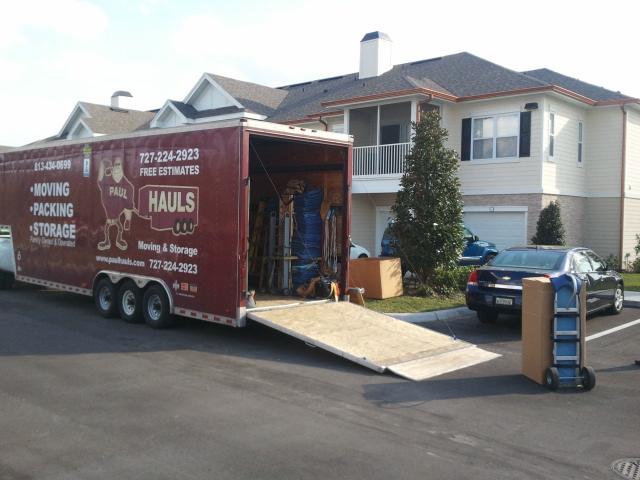 Lutz Is Convenient
Most of Lutz is affluent. People like to get away from the bustle and crowds in Tampa and yet live close enough to conveniently drive to work. Lutz is ideal for that purpose. There are three main arteries going into Tampa that are easily accessible from Lutz: the Suncoast Parkway, Dale Mabry, Hwy 45 and Hwy 275 all head into Tampa and make it convenient to commute. That does not mean that a trip to downtown Tampa will not take time. There is lots of traffic in-between Lutz and Tampa. So, a commuter would do well to go to work at a time when the traffic is not at its peak.
All in all, Lutz, Florida is a very nice community and we enjoy getting the opportunity to go there for a move. One of the fun parts of working for a moving company is getting an opportunity to go to all the different communities in the Tampa Bay Area.
If you are planning a move to Lutz, Florida make sure you give us a call.
Get a mover you can trust.
Moving A Family to Lutz Florida