Local Movers In Ozona. We were on location today in Ozona, Fl. That is an unincorporated part of Pinellas County just north of Tampa Rd. In fact, Ozona is right where Tampa Rd begins in the west.  These client were literally right around the corner from us in Palm Harbor. Here is a photo from the move.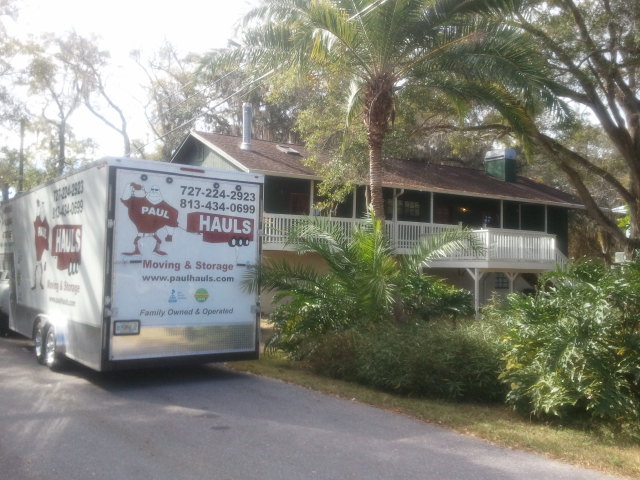 Ozona is a really nice area with a tropical feel. It is right up against the Gulf and you can tell just by the picture that it has that feel. You can't tell that you are in a metropolis of millions of people (Tampa Bay). This home is more like a tropical country getaway.
Quality Crew And Equipment
When you choose a moving company, you want to know what you are getting. You don't want any mysteries or surprises. You want a quality crew moving you with high quality equipment. Also, if you are going with a local moving company, you want them to be 'really' local. Not a franchise, but a truly home grown outfit. That is what we are. And we are going to show you that by taking little snapshots of the moves we make around the Tampa Bay. This photo is a taste of what is to come.
We have lots of photos from moves on our site and our Facebook page. But you can check them all out and read a bout some of the moves in our new On Location category. Take a look at them and then give us a call, you will not be disappointed. We are the premier local Palm Harbor movers.
Local Movers In Ozona – Moving Local Family